---
---
Ginkgo Bud Liquid | Genestra (15ml)
Ginkgo Bud is an herbal formula with Ginkgo Extract. It is an excellent cognitive tonic, and has been known to elevate a depressed mood, while helping to restore concentration for improved mental alertness and memory retention. Useful for cerebral insufficiencies and neurosensory disorders.
Ginkgo Bud is a single Phyto-gen selected to boost and protect the microcirculation and re-establish healthy vaso-regulatory effects by enhancing capillary permeability and facilitating neo-angiogenesis. It has powerful anti-oxidant properties to stimulate cellular re-oxygenation and quenches free radicals effectively stopping their progression before they lead to tissue degeneration. 
Directions: 
Adults and Children (over 12 years): Take 10 drops once daily or as recommended by your healthcare practitioner. 
Invert bottle to 45 degrees and shake lightly allowing drops to fall directly into the mouth or in 7ml (1/4oz.) of water.

Risk Information

: If you are taking health products that affect blood coagulation, do not use, as this may increase the risk of spontaneous bleeding. If you are pregnant or breastfeeding, do not use, unless directed by your healthcare practitioner. If symptoms persist or worsen, consult your healthcare practitioner. 
Safety-sealed for your protection and for product freshness. Do not use if inner seal is broken or missing.
Store in a cool, dry place.
Ingredients:
E
ach 10 drops contains: 
Ginkgo (Ginkgo biloba) Shoot Extract (1:20)...24.9mg.
Guaranteed to contain no added starch, yeast, corn, soya, sodium, sugar, artificial colours or flavours, dairy or animal products. Ideal for vegans. 
Additional Information:
Phytoembryotherapy is a branch of phytotherapy that specifically incorporates plant embryological tissues (buds, young shoots, etc.) containing plant meristem cells undifferentiated, fast dividing cells which contain the plant's genetic blueprint and material. These embryonic tissues are rich in beneficial phyto-chemicals including: growth factors and plant hormones, enzymes, nucleic acids, oligoelements, and phytonutrients such as polyphenols and flavonoids. These embryological tissues are also utilized because many of the above mentioned components are lost in fully developed plants once chlorophyll is formed. These embryological tissues are also utilized because their energetic components are at their highest levels when they are harvested in the spring - the most active phase of the growth cycle.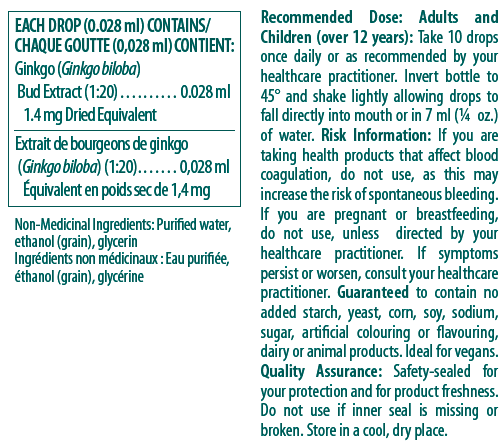 ---